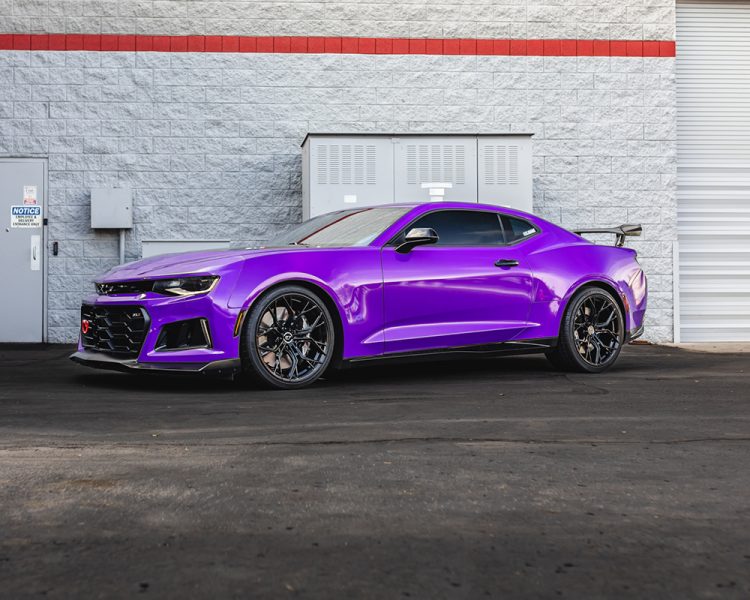 The Chevrolet Camaro ZL1 is a modern take on an American classic. With all of the new-age technology, while still featuring a 6.2L Supercharged V8, this bow tie is a loose bat out of hell. A purple bat out of hell in this case. Sitting before us is
@ZL1Babe
's clean, 2018 Camaro ZL1 that is laying down some serious power, 650HP to be exact; while maintaining some well-established style points.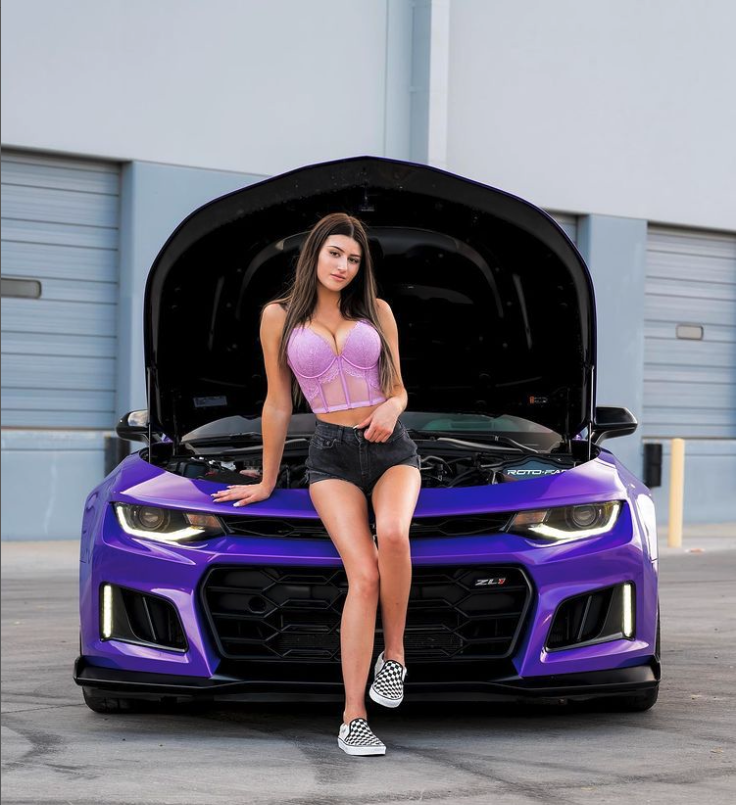 Photo credit:
@ericss_808photography
@ZL1Babe
was kind enough to come by and let us test fit some VR Forged D05 on her ZL1. The D05 is a perfect match for big-body cars all the way to supercars cars with it's split-spoke design that maintains a race-inspired aesthetic. We opted for the Gloss Black finish for a clean and smart look on the vibrant bow tie. This wheel package is a staggard set with performance and design being king. Up front is a 20×10 with a +24mm offset weighing in at 11.2lbs. Out back is a wide 20×11 with a +38mm offset, weighing in at 11.5lbs. The D05s are forged from a full 1-piece monoblock with a 10,000lbs press making these wheels lightweight and incredibly strong.
VR Forged D05 wheels come in many fit and finish options for a wide array of makes and models from Porsche, Mclaren, BMW, Mercedes, Audi, Chevy Cameros, and Dodge Challengers.